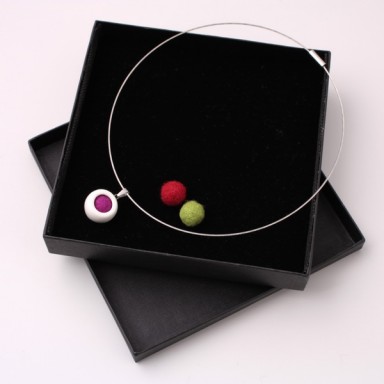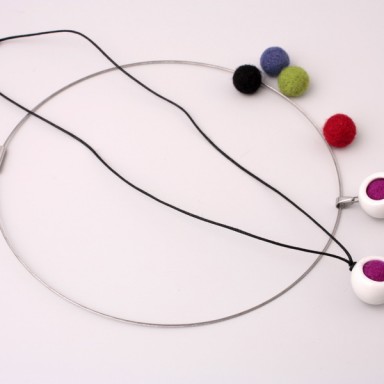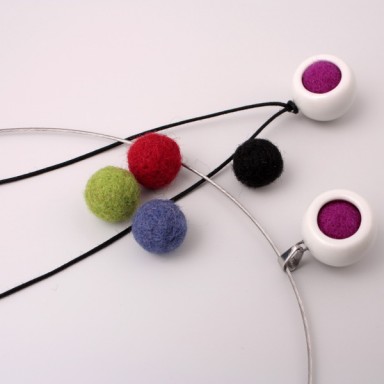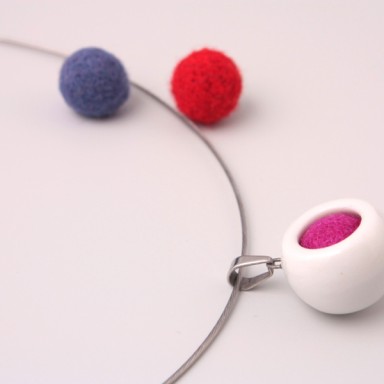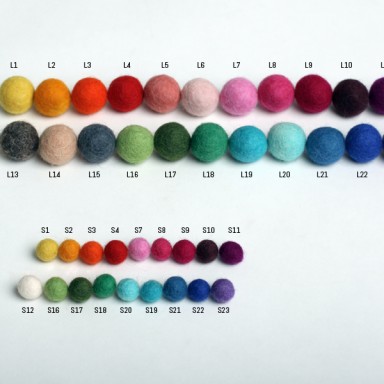 ball neckalce – small on a wire.

---
The ball necklace is a hand made porcelain pendant with exchangeable inside felt balls made of sheep fleece. There are 3 colours of your choice with each pendant. You can fit the colours to your clothes, accessories or simply choose the colour according to your mood. To remove the ball use tweezers or small pliers.
material: porcelain, felt, stainless steel and nylon cord, screw closure
year: 2013
Are you interrested in the necklace? Write me!
Colours from the sample.
inquiries and orders: tereza@najs.cz, delivery by mail
kulička – malá na obruči.
---
Kulička je ručně vyrobený porcelánový přívěsek, ve kterém je uložena barevná plstěná kulička. Ke každému přívěsku patří vždy 3 výměnné barevné kuličky vyrobené z ovčího rouna. Šperk je tak možné sladit s oblečením a doplňky, nebo jen vybrat barvu podle nálady. Kuličku lze vyjmout pomocí pinzety nebo kleštiček.
materiál: porcelán, plsť, nerez+nylon lanko, šroubovací uzávěr
rok: 2010
Máte o šperk zájem? Napiště mi!
Výběr barev dle vzorníku.
dotazy a objednávky: tereza@najs.cz, doručení poštou